9th March 2020
Egress Data Breach Survey 2020
---
A recently published survey commissioned by egress and conducted by Opinion Matters shows that during the last 12 months IT leaders have become more concerned about risks of insider breaches. In fact, the survey which was conducted among UK, US and Benelux companies 78% of IT leaders believe that employees have put company data at risk in the last 12 months.
What is more worrying is that 46% of the employees interviewed have admitted that they or a colleague had intentionally breached company policy by taking data to a new company, while another 41% believe that the company data is not exclusively owned by the company.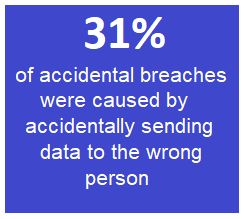 The survey also found that 41% of those employees who had caused an accidental data breach did so after falling victims of a phishing email. Another 31% answered that the accidental breaches happened when data was sent to the wrong person. Lack of employee awareness and training top the list of the causes of accidental data breaches totalling 47% of the respondents.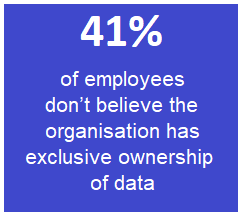 The survey's overall results show that whilst more investment has to be carried out to protect company data employee training and stringent company policies are key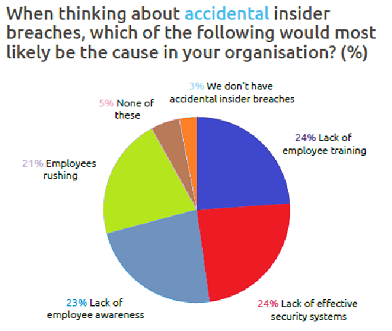 528 IT directors, CIOs, CTOs and CISOs in companies with 100 employees or more were surveyed in the UK, US and Benelux. 5001 employees in companies employing 100 people or more (but not those working in the IT/tech/legal departments) were surveyed in the UK, US and Benelux.
The full Egress Insider Data Breach Survey 2020 can be downloaded by clicking here.